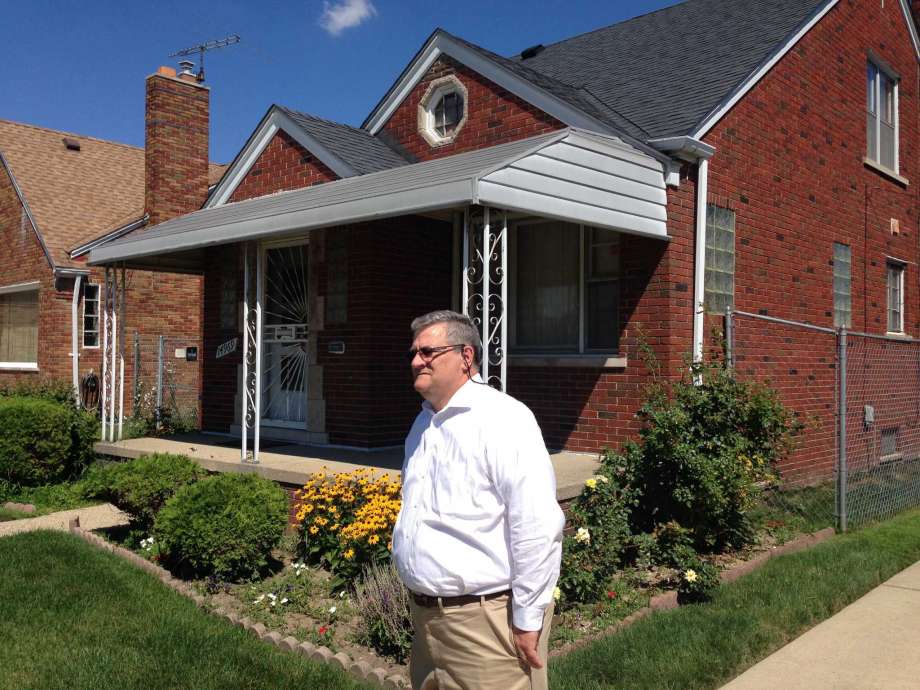 A personal mission to turn the city around provides impetus for scholarship program…
Detroit, Michigan, August 1, 2016—In 1991, Cengage Learning Executive Ron Stefanski left Detroit after his grandmother was slain in her home by a teenage dropout. Twenty-five years later, he's back—spearheading the Detroit Collective Impact-Pathway to Education & Work, which brings Career Online High School diplomas and career credentials to the tens of thousands of Detroit adult residents who didn't finish high school.
Stefanski believes that educating and preparing residents for good jobs is a solution to some of the city's underlying problems that contributed to his grandmother's death. He sees high school completion as central to Detroit's turnaround—and to turning around the lives of its dropout population by giving them better opportunities.
The Detroit Collective Impact partners with local libraries, workforce boards, and nonprofits to provide scholarships to Career Online High School as well as computer access for students. It was recognized in June by former President Bill Clinton and his Clinton Global Initiative, which brings together business, philanthropic, nonprofit and government leaders to develop solutions encouraging economic growth.
"We are proud that this story is making an impact," said Dr. Howard Liebman, Superintendent of Schools for the Career Online High School district. "It is reverberating around the country because unfortunately this is a universal plight for downtrodden communities everywhere. Millions of people lack a basic high school diploma and their options are limited. Affordable, convenient, workforce-based education that prepares people for successful careers and lives is the key to economic growth and recovery, lower crime rates, and a brighter future."
The full story by Corey Williams, Associated Press, can be read in CBS Detroit, The Washington Times, the Midland Daily News, and media outlets across the country.
Photo: July 26, 2016, by Corey Williams, AP. Ron Stefanski poses for a photo as he revisits his grandmother's former east side home in Detroit, about 25 years after she was brutally beaten and slain there by a 14-year-old dropout. Stefanski says he wanted nothing more to do with Detroit after Vicki Stefanski was killed in 1991, but now is eager to help in the city's turnaround.
About Career Online High School
Career Online High School was developed in 2012 through a partnership by Cengage Learning and Smart Horizons Career Online Education, in an effort to provide affordable, career-based online education opportunities for the millions of adults in the United States without high school diplomas. Since its launch, Career Online High School has been recognized as part of a Commitment to Action by the Clinton Global Initiative and acknowledged at the White House College Opportunity Summit. Visit careeronlinehs.org to learn more.
About Cengage Learning
Cengage Learning is a leading educational content, technology, and services company for the higher education and K-12, professional, library and workforce training markets worldwide. The company provides superior content, personalized services and course-driven digital solutions that accelerate student engagement and transform the learning experience. Cengage Learning is headquartered in Boston, MA with an office hub located in San Francisco, CA. Cengage Learning employees reside in nearly 40 different countries with company sales in more than 125 countries around the world. cengage.com.
About Smart Horizons Career Online Education
Smart Horizons Career Online Education (SHCOE), founded in 2009 and based in Fort Lauderdale, Florida, is a private, AdvancED/SACS/NCA/NWAC accredited online school district. District accreditation signifies that SHCOE and all of its schools are fully accredited and that SHCOE is recognized across the nation as a quality school system. SHCOE offers 18-credit, career-based high school diploma programs that are designed to prepare students for entrance into the workplace. Career certificate offerings include Child Care, Office Management, Protection Services, Homeland Security, Commercial Driving, Retail Customer Service, Food and Hospitality, and General Career Preparation. For more information, visit shcoe.org.