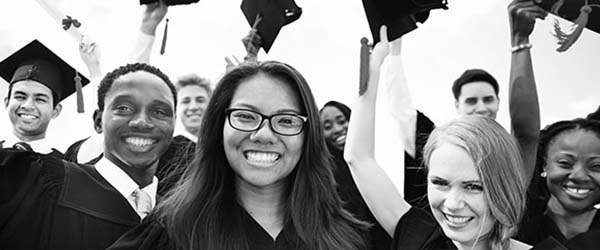 Smart Horizons Career Online Education Celebrates Largest College
Acceptance Class to Date
Pensacola, FL, March 25, 2015– Smart Horizons Career Online Education (SHCOE) today released a list of college acceptances for 2014–15 SHCOE graduates. Including such well-respected and established schools as Bethany College, South Carolina State University, and Liberty University, this year's list represents the largest number of SHCOE graduates to enroll in post-secondary schools in its four-year history. As the world's first AdvancED/SACS accredited online school district, SHCOE reengages young adults back onto their educational paths, preparing them for the workforce and post-secondary education by delivering innovative, career-based education in a supportive, engaging environment.
"It is so gratifying to see these students coming back into the educational system and matriculating into a post-secondary program—and blossoming as a result," stated SHCOE CEO and Superintendent Dr. Howard Liebman. "It is our goal, our mission, to help disengaged students find a brighter future through education, either by better preparing them for the workforce as job candidates with an accredited high school diploma and career certification or by helping them pursue a college degree at a quality post-secondary school. When I see this list of colleges that our graduates are planning to attend, I know we are executing on our mission."
The entire list of schools to which the 2014­–15 SHCOE class has been accepted to can be found below:
| | |
| --- | --- |
| American Public University Systems | Johnson County Community College |
| Ashworth College | Keiser University |
| Berks Career and Technology Center | Lakewood |
| Bethany College | Liberty University |
| Broward Community College | Lincoln College of Technology |
| Brown Mackie College | MCI Institute of Technology |
| Brunswick Community College | Miami Dade College |
| City College | Pasco County State College |
| College of Business and Technology | Santa Fe College |
| Columbia Southern University | South Carolina State |
| Computer Systems Institute | St. Johns College |
| Edward Waters College | State College of Florida |
| Everest College | Northwest Colleges |
| Florida Community College | Tallahassee Community College |
| Florida Career College | Taylor College |
| Florida Gateway College |  The Immokalee Technical Center |
| Florida State College at Jacksonville | Ultimate Medical Academy |
| Gold Coast Real Estate School | University of Antelope Valley |
| Hillsborough Community | University of Mount Union |
| Indian River State College | Valencia State College |
| | |