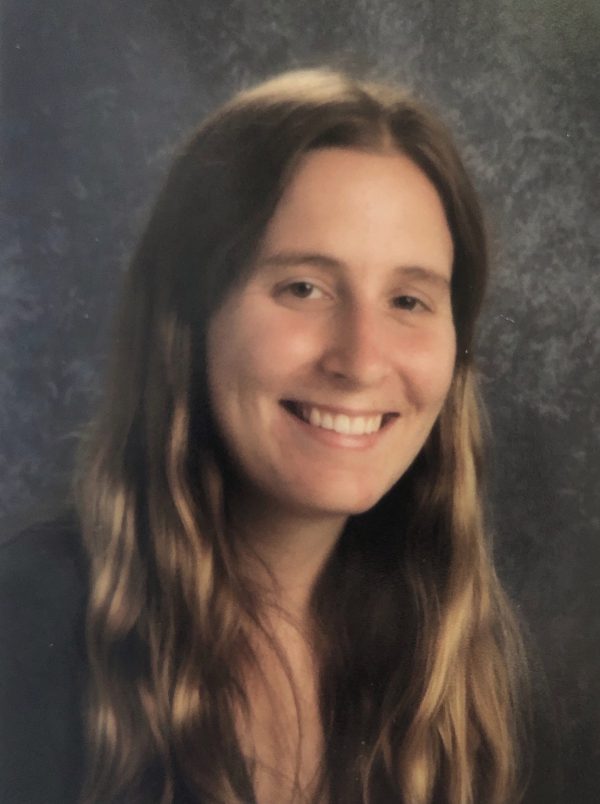 "I strive every day to build a more just and equitable world—and I believe that this starts with helping my students achieve their educational goals and build a better future for themselves."
After years of navigating the public school system, Elise Weeks found her career fit helping adult students earn their high school diploma
For Elise Weeks, landing her new role as an Academic Coach at Career Online High School (COHS) felt like a breath of fresh air.
When a student is struggling, she now has time to press pause and ask, 'Are you okay?' and 'What do you need?'
"Students need individual support," said Weeks. "They need one person who knows what they're going through; one person who won't give up on them—or let them give up on themselves."
On finding her dream job at COHS
That belief is part of why Weeks thrives in her COHS Academic Coach role.
"Elise is extremely passionate about our curriculum, and does a great job helping students with test-taking and note-taking strategies," shared Teresa Salafrio, Director of Academics at Smart Horizons Career Online Education, the accredited school district COHS is a part of.
Before joining COHS, Weeks worked in the public school system for the better part of a decade. She tried to be creative with helping her students learn and be successful, but found that it was often tough to deliver the type of one-on-one attention her they needed. So, when she heard about COHS, she knew she'd found her next career move.
"COHS delivers a truly mastery-based curriculum. When students are struggling with the material, we provide personalized interventions and support to help them succeed," Weeks said. "More than that, we view success as the only option."
Finding a work environment that aligns with her values has been reaffirming.
"Relationships matter to students," she said. "Simply the fact that my role as an Academic Coach exists is an example of how COHS helps students feel supported."
On building skill sets—and a more equitable world
Helping students who are struggling with test-taking or a specific subject like math—both of which can be symptoms of past educational trauma—is a big part of her role as a Coach. When her students display these symptoms, Weeks reminds them that their state of mind can make or break how successful they are.
"A lot of students are still in survival mode. They say, 'I'm not good enough to achieve this goal.' It's my job to help them overcome that feeling by identifying real strategies that work."
And by teaching them those strategies—and bolstering their self-confidence—she hopes she's setting her students up for success in the long term.
"I strive every day to build a more just and equitable world—and I believe that this starts with helping my students achieve their educational goals and build a better future for themselves."
On relating to her students' sacrifices (and being a working mom)
As a single mom, Weeks understands the sacrifices her students make to balance family, work, and achieving their personal goals.
"A large percentage of COHS students are women. And a large percentage of those women are moms—many are single, working moms—so we share our joys and struggles of that lived experience," Weeks said.
The hardest part of her job? Seeing the everyday challenges her students face. The most rewarding part? Seeing those students shine, despite the hardships and obstacles, and having been their partner along the journey.
"I had so much support from Elise," shared one such student. "Any time I struggled she was there to guide me through and encourage me to continue."