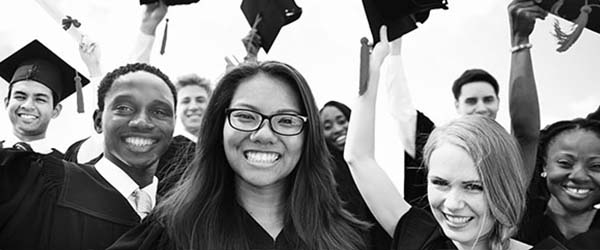 Students can now use successfully completed components of the GED®for transfer credit to help them earn their Smart Horizons high school diploma
Smart Horizons Career Online Education (SHCOE) has announced that students can now apply successfully completed General Equivalency Diploma (GED®) segments toward their SHCOE high school diploma. This change will provide many students with a more seamless path to high school graduation by recognizing their successful performance on portions of the GED battery.
As an accredited school district, SHCOE currently grants student transfer credits based on a review of official high school transcripts. The GED®now provides another way for them to earn credit, and one that is highly relevant for the demographic the district serves."Thousands of our students, who were not successful in traditional high schools, have attempted to pass the GED at some point in their life," said Dr. Howard Liebman, District Superintendent for SHCOE. "For various reasons, however, they do not (or cannot) complete all four of the content areas. We are thrilled that they will now be able to apply previously passed GED®content areas, and know that their education counts—as does the time, effort, and money they spent obtaining it—no matter what path they chose."
The GED®battery of tests is internationally recognized as a standardized measure of the foundational core of knowledge and skills that are essential for career and college readiness. Many SHCOE students have successfully completed GED®components that show they have attained the skills and knowledge required for some SHCOE courses. Students who have passed any of the GED®subject areas at a Performance Level 2 or higher (145+) can now apply that toward their core courses.
"The approval of this initiative by our national accrediting body (i.e., AdvancED) is a huge win for our students," said Dr. Liebman. "Many of our adult and older youth students have been trying to complete high school any which way they can. We want to support their learning, their success, and give credit wherever credit is due, so that they can matriculate into the post-secondary system and/or promising careers."
To request GED®transcripts for transfer credit, new and current students can visit the GED website.