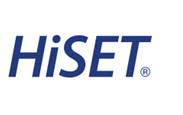 Students can now transfer successfully completed HiSET® testing components to get them closer to their high school diploma.
Smart Horizons Career Online Education (SHCOE) has announced that students can now apply successfully completed HiSET® high school equivalency subtests toward their SHCOE high school diploma. This change will provide many students with a more seamless path to high school graduation by recognizing their successful performance on portions of the HiSET®.
As an accredited school district, SHCOE currently grants student transfer credits based on a review of official high school transcripts and/or successfully completed GED® segments. The HiSET exam— owned and administered by PSI is a five-part test that 30 U.S. states and territories use to issue a high school equivalency credential—now provides a third avenue for SHCOE students to earn credit, and one that is highly relevant for the demographic the district serves.
"Many of our students, who were not successful in traditional high schools, have attempted to earn their high school diploma or equivalency credential at some point in their lives," said Dr. Howard Liebman, District Superintendent for SHCOE. "We are thrilled that they will now be able to apply previously passed HiSET subtests, and know that their education counts—as does the time, effort, and money they spent obtaining it—no matter what path they chose."
SHCOE believes that students achieving a High School Equivalency passing score, or better, on any of the five HiSET® subject area tests meet the guidance for granting transfer credits for those subjects.
"We're proud to partner with SHCOE to create another pathway for adults to take the next step toward reaching their dreams with HiSET®," said, Dr. Rory McCorkle, SVP of Business Development and Client Success at PSI Services, which administers the HiSET exam. "We know that earning a high school equivalent credential changes more than an individual's educational status, oftentimes it shifts the trajectory of their entire life, having a positive impact on their career, earnings, and perspective. We are proud to offer more ways for adult learners to reach their goals."
To request HiSET® transcripts for transfer credit, students can visit the HiSET website.
About PSI
PSI Services LLC (PSI) is a global workforce solutions provider that combines science, technology, and expertise to enable opportunities for professional growth, talent enhancement, and retention. PSI has over 75 years of experience providing worldwide testing solutions to corporations, federal and state government agencies, professional associations, certifying bodies, and leading academic institutions. PSI offers a comprehensive solutions approach from test development to delivery and results processing, including pre-hire employment selection, managerial assessments, licensing and certification tests, distance learning testing, license management services, and professional services. Visit psionline.com/education.
About Smart Horizons Career Online Education
Founded in 2009, Smart Horizons Career Online Education (SHCOE) is a private, Cognia-accredited online school district. SHCOE offers online high school diploma programs designed to reengage adults and older youth in the educational system and prepare them for the workplace or postsecondary education. The high school program includes a vocational certificate in career pathways such as Home Care Professional, Child Care, Office Management, Security Professional, Commercial Driving, Retail Customer Service, Food and Hospitality, Hospitality and Leisure, and General Career Preparation. To date, more than 12,500 students have graduated from the SHCOE district. For more information, visit shcoe.org.