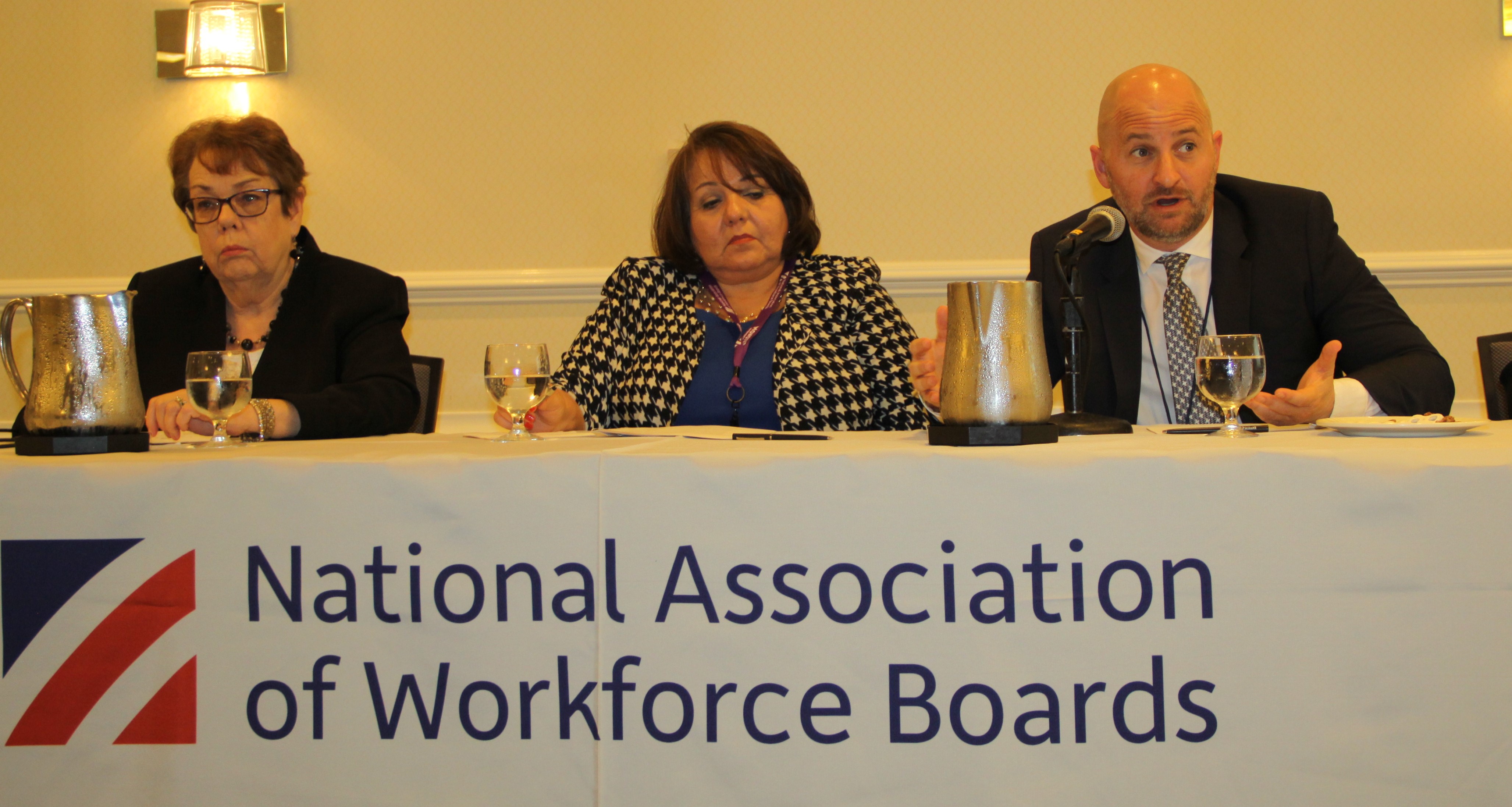 Career Online High School joins McDonald's and workforce boards in NAWB's 2017 Forum to discuss how corporate–workforce partnerships can create stronger career pathways for out-of-school youths and adults
Washington, DC, March 30, 2017 — This week, Cengage Learning's Career Online High School joined McDonald's Corporation, Southeast Los Angeles County Workforce Development Board, and Ohio Means Jobs|Cleveland/Cuyahoga County at The Forum 2017, presented by the National Association of Workforce Boards (NAWB). Their workshop presentation, "Leveraging Title I WIOA to Re-Engage Youth and Adults Back into the Educational System," examined how workforce boards can employ WIOA funding and corporate partners to create stronger educational and career pathways for high school dropouts. The session took place Monday, March 27, at 2:30pm.
Part of Smart Horizons Career Online Education (SHCOE), the world's first private accredited online school district, Career Online High School is delivered to adults and older youths via scholarships through partnerships with organizations such as workforce boards, corporations, public libraries, and non-profits.
The workshop session brought together Grace Kilbane, Executive Director of the Ohio Means Jobs|Cleveland/Cuyahoga County; Yolanda Castro, Executive Director of the Southeast LA County WIB; Marianne Merola, Education Program Manager of McDonald's Corporation; and Dr. Howard Liebman, Superintendent and CEO of SHCOE. It was facilitated by Cengage Learning's Executive Director of Strategic Alliances, Ron Stefanski.
Over the past few years, these organizations have forged unique partnerships designed to reengage dropouts into the education system as a first step toward preparing them for high-demand, mid-skill jobs. The presenters shared best practices on leveraging WIOA funds for secondary education programs that concurrently offer occupational training in specific demand-driven fields. They cited not having a high school diploma as a skills deficiency, which is a key focus of WIOA in helping adults overcome barriers to employment.
"We are thrilled to be a part of NAWB's annual forum," stated Dr. Liebman. "Bringing together academic, corporate, and workforce representatives to leverage WIOA funding for innovative educational solutions is a powerful strategy to upskilling the workforce and moving entry-level employees into mid-skill employment."
Pictured above, from left to right: Grace Kilbane, Yolanda Castro, and Dr. Howard Liebman.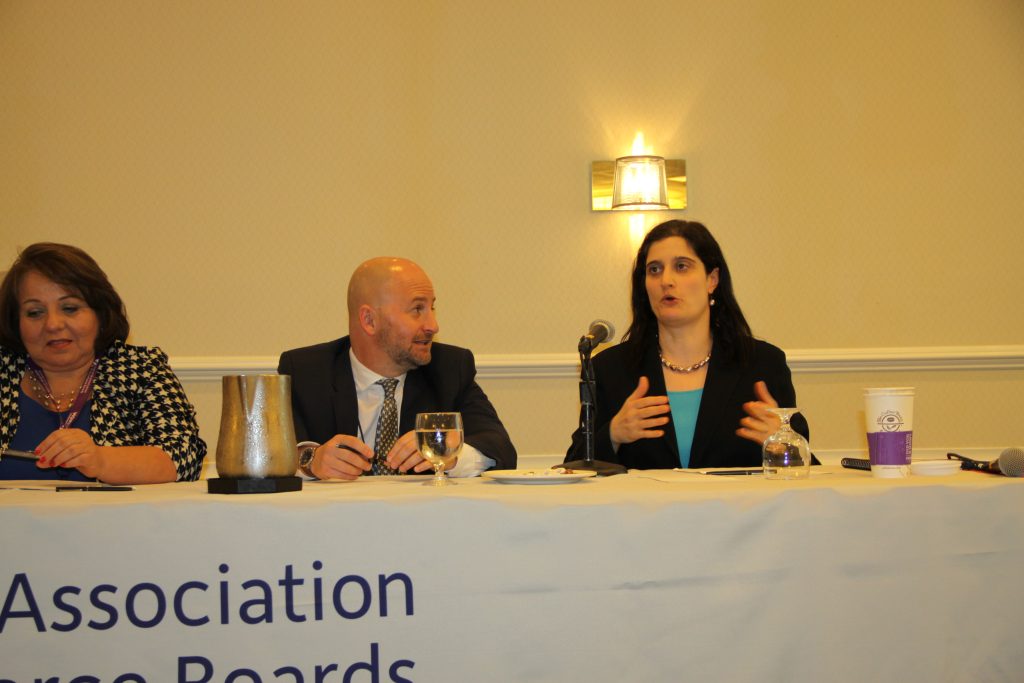 Marianne Merola of McDonald's (right) discusses the company's Archways to Opportunity program.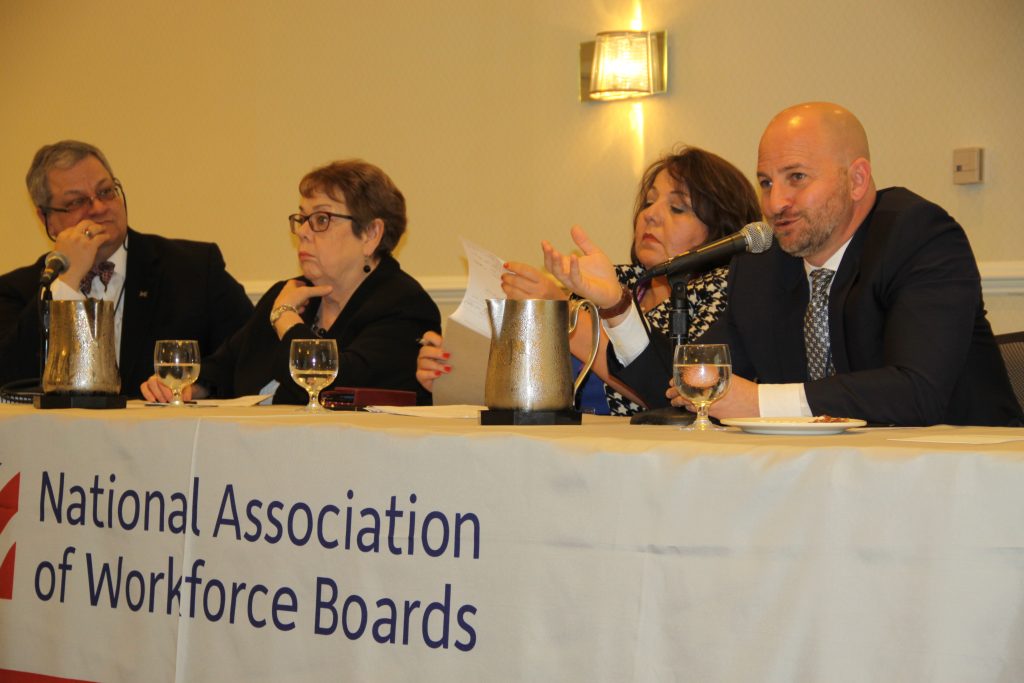 From left to right: Ron Stefanski of Cengage; Grace Kilbane of Ohio Means Jobs|Cleveland/Cuyahoga County; Yolanda Castro of the Southeast LA County WIB; and Dr. Howard Liebman of SHCOE.
About Career Online High School
Career Online High School was developed in 2012 through a partnership by ed2go, a division of Cengage that provides students with online continuing education and career training, and Smart Horizons Career Online Education in an effort to provide affordable, career-based online education opportunities for the millions of adults in the United States without high school diplomas. In 2014, the program was adapted for the public library market by Gale, a Cengage company. Since its launch, Career Online High School has been recognized as part of a Commitment to Action by the Clinton Global Initiative and acknowledged at the White House College Opportunity Summit. Please visit careeronlinehs.org for more information.
About Cengage
Cengage is the education and technology company built for learners. The company serves the higher education, K-12, professional, library and workforce training markets worldwide. Cengage creates learning experiences that build confidence and momentum toward the future students want. The company is headquartered in Boston, MA with an office hub in San Francisco. Employees reside in nearly 40 countries with sales in more than 125 countries around the world. Visit us at www.cengage.com or find us on Facebook or Twitter.