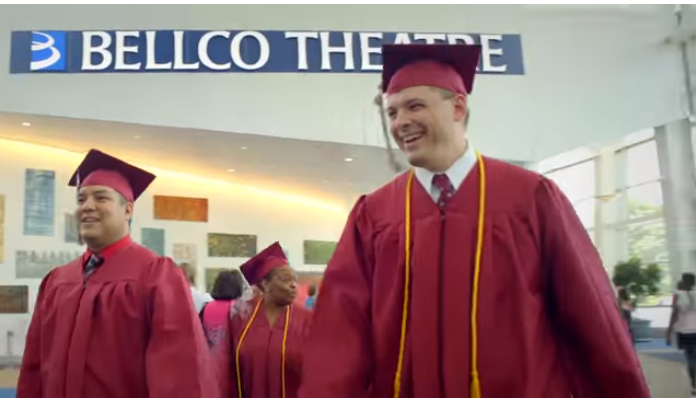 In an article published earlier this week, McDonald's SVP and Chief Learning Officer Rob Lauber shares some startling statistics highlighting our nation's workforce development issues.
"America currently has a surplus of jobs. That's right, a surplus. According to the Bureau of Labor Statistics, there are 6.7 million jobs open and 6.35 million people unemployed in the United States today."
Wait, what? There are more jobs than there are workers? This is great, right? Well, not really. The grim reality? We simply don't have enough skilled workers to fill the jobs that are available.
So what do we do? Lauber shares what McDonald's is doing to better prepare their employees for the workforce of today—and tomorrow, with an emphasis on the following:
Business and academic partnerships like the one our Career Online High School shares with McDonald's
Easier articulation between work experience and educational attainment
A renewed emphasis on important trades in critical career areas
"As a major employer, McDonald's takes its scale seriously and we are committed to creating education and upskilling opportunities for all," says Lauber. "One way we do this is through our comprehensive education program, Archways to Opportunity, which provides eligible employees at participating U.S. restaurants the chance to earn a high school diploma, receive upfront college tuition assistance, access free education advising services and learn English as a second language. And we partner with great higher education institutions like Colorado Technical University (CTU) and College for America (SNHU) , as well as high school partners like Cengage and ed2go.
"To date, Archways has increased access to education for over 27,300 people nationwide, including more than 375 U.S. graduates in our Career Online High School program."
Lauber acknowledges that this is just the beginning.
"We're proud of these results but we also know that there's so much more that needs to be done to help America's workforce become more skilled."
At Smart Horizons Online Career Education, we're dedicated to continuing to work with major employers like McDonald's to continue to do just that.
Read Lauber's article on LinkedIn.
Visit us while you're there, and let us know what you think of the article.