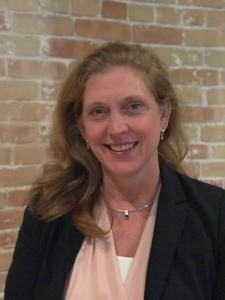 We are thrilled to announce that Kari Greenfield has joined Smart Horizons Career Online Education (SHCOE) as Vice President of Academic Partnerships. In her new role, Kari will oversee our Partner Success Management Team and lead efforts to expand SHCOE's impact through new partner acquisition and account development, with a keen focus on corporate and library channels.
Kari is not new to SHCOE. She began working with the organization in 2013 where she handled account implementations, training, and partner management activities for onboarding new accounts. She quickly grew into a strategic account development role and served as Corporate Development Director responsible for building national relationships with corporations and workforce leaders including Goodwill, McDonald's, Hilton, and Kroger.
"I am passionate about building partnerships with trusted organizations who share our commitment to providing adults the opportunity to complete high school, build confidence, and gain skills to advance their career, education, and lives," said Kari.
Kari brings extensive experience in marketing and business development to SHCOE from a career in publishing, where she managed product launches, developed marketing and promotion strategies, and built strategic licensing relationships with iconic brands including The Home Depot, Disney, Better Homes and Gardens, HGTV, Life is Good, Inc., Food Network and Animal Planet.
"Whether marketing bestselling home improvement books early in my career, or building employee education programs with leading companies like McDonald's, I've always sought out organizations that empower people and businesses to achieve their goals," said Kari.
"Kari has always been passionate about our mission and really believes in providing second chances to individuals to pursue their education and dreams," said Chief Operating Officer Wendy Kauffman.
For Kari, that's what this new opportunity is really all about. "At SHCOE over the last 8 years, I've witnessed students of all ages and backgrounds transformed by the experience of accomplishing their goal and graduating," she shared. "It's awe-inspiring to see our coaches help students move from defeated to empowered, and from fearful to confident, so that they are career- and college-ready."
Kari is a graduate of Ithaca College with a bachelor's in communications and a minor in writing.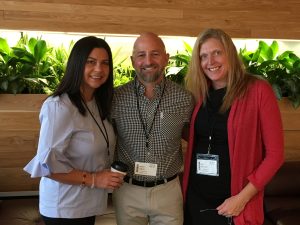 Kari with Chief Operating Officer Wendy Kauffman (far left) and District Superintendent Dr. Howard Liebman.