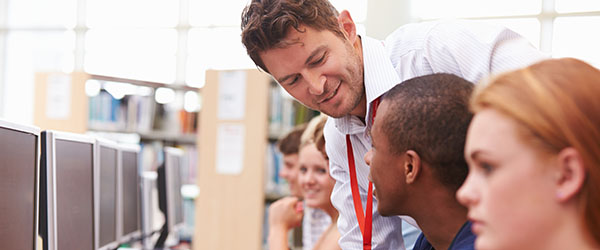 Joins Other Major Public Libraries Already Offering the Program in Cities Including Los Angeles, Sacramento, and San Diego
San Francisco, June 26, 2015 — Smart Horizons Career Online Education (SHCOE), the world's first AdvancED/SACS accredited online school district, announced today that the San Francisco Public Library (SFPL) will offer Career Online High School (COHS) to its patrons. SHCOE has partnered with Gale, a leading library resource company and part of Cengage Learning, to bring COHS to public libraries around the country. The announcement of SFPL becoming the latest major public library to offer COHS comes as thousands of librarians from across the country descend on San Francisco for the American Library Association annual meeting this weekend. According to the 2014 U.S. Census, an estimated 90,000 adults in San Francisco, approximately 14 percent of the local population age 25 and over, lack a high school diploma or its equivalent. SFPL joins several other innovative libraries throughout California to offer COHS, including Los Angeles Public Library, County of Los Angeles Public Library, Sacramento Public Library, and San Diego Public Library.
"We are excited to see the San Francisco Public Library become the latest major public library system to offer Career Online High School to its patrons," said Dr. Howard Liebman, SHCOE's CEO and Superintendent of Schools. "It's been very gratifying to see COHS spread to public libraries across the country over the last year through our partnership with Gale. Public libraries are an ideal partner for SHCOE as we both share a similar mission of helping to improve the lives of Americans through education."
SFPL will award scholarships for COHS to qualified learners looking to earn a high school diploma and advance their careers. Once enrolled, COHS pairs each student with an Academic Coach, who offers ongoing guidance and encouragement, evaluates performance, and connects the learner with the resources needed to demonstrate mastery of the course material. Classes are supported by board-certified instructors and students have 24/7 access to the online learning platform. Coursework begins in one of eight high-growth, high-demand career fields (across a wide spectrum ranging from child care to commercial driving), before students progress to the core academic subjects. Many students are able to graduate in as few as 4 to 6 months by transferring in previously earned high school credits.
"Earning a high school diploma and entry-level workforce certificate can have a life changing effect—graduates earn more, have lower unemployment rates, and contribute more to their communities both economically and socially," said Paul Gazzolo, senior vice president and general manager of Gale. "By offering Career Online High School, San Francisco Public Library will make an immediate positive impact in the community, and will support local economic and workforce development."
SFPL will launch COHS in August. Interested residents can visit the library's website at http://sfpl.org/ to learn more about the enrollment process.