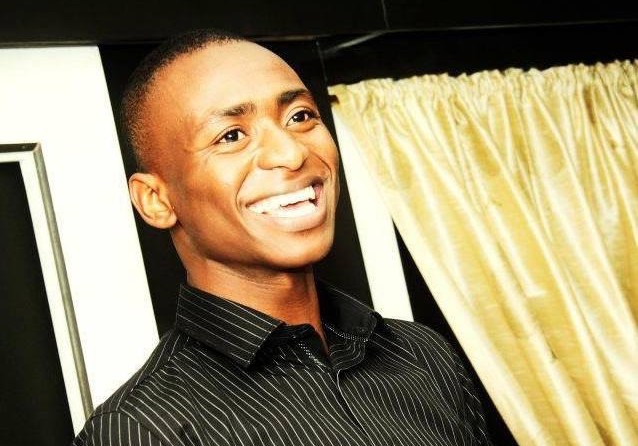 He traveled the world looking for opportunity—and finally found it through Career Online High School and the Los Angeles Public Library
---
Losing both of his parents at just 16 forced young Thabang Mnculwane to drop out of high school and work odd jobs to support himself and his 5-year old brother in postapartheid South Africa. He channeled his energy into running, and launched a highly successful international running career with Nike as his sponsor. A twisted ankle ended that career, but Thabang continued to travel the world in search of his next opportunity. Without a high school education; however, he was stuck. Last year, he found the chance to finally earn his high school diploma through the Los Angeles Public Library's Career Online High School program. Now, back in South Africa, he is entering college to become an attorney so he can help orphaned youths facing similar challenges.
---
Thabang tells us his story:


I was raised in urban South Africa in Johannesburg, born just before apartheid ended.
Even when it was over, I was always aware of my place in society. We lived and attended school in an area that was previously reserved for white people only. I felt illegal and unwanted, even though my single elementary school teacher mother tried her hardest to protect me and my brother. Still, we were forbidden to associate with the white kids.
When I was 16, as my mother was dying from cancer and tuberculosis, she told my 5 year-old brother and me, "Never give up, and if you dream, DREAM BIG!"
After she passed, our home was repossessed and we moved from one family member to another. I dropped out of school to start working and traveling to find opportunities.
Then my brother died when he was just 19 years old, which was the saddest day of my life.
I started running casually to keep sane, and I excelled at it. I competed internationally in Europe and Ireland and even ran the Vienna City marathon. Nike became my sponsor! Fame took over my life. I was on billboards and in magazines. I had 11,000+ social media followers that to this day continue to inspire me to keep going.
I knew it would have made my mother so proud.
But then I twisted my ankle and never got back to my previous speed, so my sponsorship was revoked.
I was back to square one.
I kept traveling in search of work, barely supporting myself.
My next stop was Los Angeles. I saw a brochure at the library for Smart Horizons' Career Online High School. I worked from 8-5pm then studied from 8pm to midnight. I then called my family—my partner and our son—who were back home in South Africa, to connect with them for an hour. It was grueling. That was my life for one year—and it was the most difficult year of my life.
My academic coach was a lifesaver—there is no way I could have done it without her. She was so helpful and encouraging. She sent emails and called to check in on me. I struggled a lot with the math, but she wouldn't let me give up. It was exciting, stressful, and really hard work.
I couldn't believe it when I graduated! I was so excited to go back home to South Africa and celebrate with my family.
I will always appreciate Smart Horizons for affording me the opportunity that I could not get in my home country.
I start law school soon and I hope to become a family court advocate to help others struggling in similar situations.