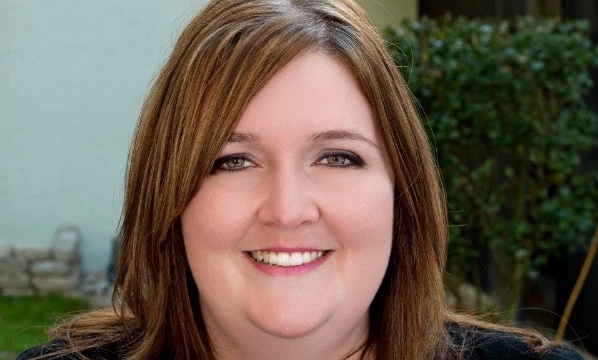 Academic Coach Leigh Porch focuses on educating and inspiring her students to overcome educational trauma and realize their full potential to "Dream Big!" A dedicated child advocate, she founded two popular groups to educate and assist families dealing with autism and special needs.
Leigh Porch didn't always know that she wanted to be an educator. She grew up an only child in a middle class family—her mother was an English teacher and her father an attorney. However, Leigh was aware of the inequities, poverty, and socioeconomic divide in her hometown. She says that in Putnam County, Florida, nearly 90% of students are offered free and reduced lunch in the schools.
"From an early age, I saw many of my friends and classmates experience educational trauma—that constant cycle of not being able to rise above all of the impediments to learning, and an educational system that wasn't equipped to step in and really help. From family strife, addiction, severe bullying, and so many other obstacles and distractions—these students couldn't move forward in their academic development. They were left behind. I feel for my students who struggle with these issues because so many in my community do as well."
Leigh always enjoyed learning. She also genuinely cares about people. She earned her bachelor's degree in secondary and English education and language arts from the University of North Florida and earned certifications in English, media, special education, and autism spectrum disorders. Leigh taught for nearly 20 years in public middle school as both an English/reading teacher and a school library media specialist. She is currently pursuing a master's degree.
Leigh thoroughly enjoyed her students and her work but started to feel a different calling.
Her own children have struggles; her daughter has ADHD and her son has autism. On a daily basis she experiences the difficulty and strain it can put on a family. Her husband drives a truck and is gone for long periods of time, so Leigh is the primary caregiver.
"My situation helps me better relate to what many of my students are going through," Leigh says.
Leigh took up the cause of advocacy. To help others in similar situations, Leigh started a blog, a Facebook group, and a non-profit organization. "I feel it is my mission to share my stories, remove stigmas, and help those who slip through the cracks," said Leigh.
When a colleague told Leigh about Smart Horizons Career Online High School, she was immediately interested in learning more about helping adults achieve their academic goals.
"The Smart Horizons program is amazing. It's very personal. It provides the one-on-one attention that was missing in these students' lives previously, and was a big factor in why most didn't graduate."
Leigh checks in with her students every week. "Everyone needs a cheerleader and a sympathetic ear," she says. "Many students lack a belief in themselves—that they can do this. For most of those who dropped out, it wasn't their fault; for the ones whose fault it was, they have grown up and are ready to move forward."
Her students often need help with time management as many are working full time and raising families on their own—and on a limited budget.
In addition to helping them earn their high school diploma, Leigh starts the conversation about what they want to do afterward. "I teach my students how to explore the different opportunities. It opens up this entire new world to them. At first they are skeptical, but when the light goes off… it's just so amazing to see!"
Leigh guides her students, ages 18 to 93, on how to find financial aid and secure scholarships, as well as how to make appointments to visit colleges and vocational schools.
"Leigh has a passion for helping students capitalize on their learning strengths while recognizing and adapting to their learning challenges," said Smart Horizons' Director of Academics, Teresa Salafrio. "She helps them not only to realize their dream of becoming a high school graduate, but to build a pathway to further education or better career opportunities."
She has so many success stories to share. "I get emotional recalling what my students have overcome to achieve their goals; from language barriers, childhood bullying, depression, and anxiety to family strife…it is such an accomplishment for them to earn their diploma!"
Some of Leigh's students have no computer or Internet access. One woman completed the entire program on a smart phone. Others use their local library for computers and free Internet service at odd hours in between work and family.
"I fully realize the lengths my students go to. I respect them and I am so proud of them. I want to be their biggest cheerleader, because I believe in them and want all the doors currently closed to them to open."