Edmentum's High School Offerings Expanded to Include Accredited Career Training Courses for At-Risk Students
Last week, Edmentum announced the official launch of EdOptions Career Academy, in partnership with Smart Horizons Career Online Education. The program was announced at Edmentum's Annual Sales and Service Conference, held in Las Vegas, Nevada.
"We are excited to bring this high school diploma and career pathway program to K–12 school districts throughout the country, in an effort to improve graduation rates for districts and educational/job outcomes for students at risk of not graduating through traditional paths," said Dr. Howard Liebman, Superintendent of the Smart Horizons Career Online Education accredited online school district.
Shown below, Dr. Liebman also served as one of the event's keynote speaker, discussing "Educational Trauma & Best Practices to Help Re-Engage Students Back into the Educational System."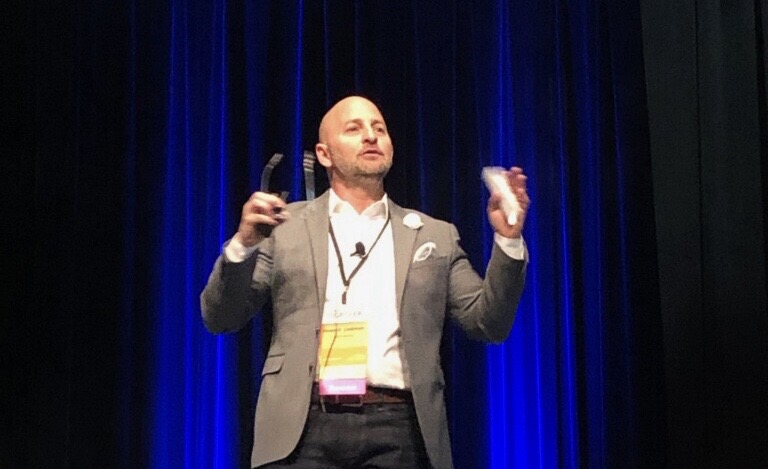 EdOptions Career Academy will prepare high school students at risk of dropping out with vocational skills and entry-level training in a trade. The partnership brings together SHCOE's experience in re-engaging at-risk students into the education process with Edmentum's extensive expertise delivering educational products and services to school districts and students.
To learn more about the launch, visit Edmentum's website.
About Edmentum
Edmentum, Inc. is committed to making it easier for educators to individualize learning for every student through simple technology, high-quality content, and actionable data. Founded in innovation, Edmentum's powerful learning solutions blend technology with individual teaching approaches. Edmentum is committed to being educators' most trusted partner in creating successful student outcomes everywhere learning occurs. Built on over fifty years of experience in education, Edmentum solutions currently support educators and students in more than 8,000 school districts nationwide. For more information, visit edmentum.com.
About Smart Horizons Career Online Education
Founded in 2009, Smart Horizons Career Online Education (SHCOE) is the world's first private accredited online school district. SHCOE offers 100% online high school diploma programs designed to re-engage adults and older youth back into the educational system and prepare them for the workplace or postsecondary education. The high school program includes a vocational certificate in career pathways such as Home Care Professional, Child Care, Office Management, Certified Protection Officer, Homeland Security, Commercial Driving, Retail Customer Service, Food and Hospitality, Hospitality and Leisure, and General Career Preparation. For more information, visit shcoe.org.