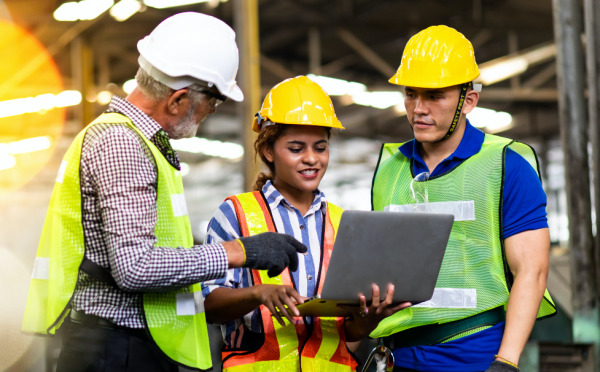 Introduction to Manufacturing certificate with accredited high school diploma paves the way for career and educational advancement in a critical sector
In response to our nation's growing need to strengthen the manufacturing workforce, Smart Horizons Career Online Education (SHCOE) today announced the launch of a new Introduction to Manufacturing certificate. The certificate provides an overview of fundamental manufacturing concepts to allow students to enter the field of manufacturing. Students earn the credential online along with their accredited high school diploma.
"As the manufacturing industry builds back, overcoming labor and supply chain challenges, it's important to help build a pipeline of talent prepared with industry-specific training," said Dr. Howard Liebman, SHCOE's District Superintendent. "This is the perfect time to launch the track."
The National Institute of Standards and Technology (NIST) of the U.S. Department of Commerce published a blog this month entitled, "Pandemic Makes Plain Need for Manufacturing Workforce." It cited the recent call by manufacturing executives for the development of the current and future manufacturing workforce, recommending measures such as:
"Advocating postsecondary, as well as secondary and primary, schools as partners in creating an advanced manufacturing talent pipeline.
Collaborating with community colleges and other organizations on easily accessible ways to gain foundational manufacturing competencies."
"We are thrilled to offer our students and partners this new program at this time," said Wendy Kauffman, Chief Operating Officer for SHCOE. "We are continually updating our offerings to align with current and anticipated industry demand. Our focus is on how to best prepare students for success today, tomorrow, and in the long term."
The career certificate track, available in March of 2022, provides an overview of the manufacturing field and describes manufacturing management tools, supply chain concepts, workplace team dynamics, product quality, and the basics of electricity, hydraulic systems, and pneumatic systems. It also discusses employment preparedness, including writing a resume.
The nation's first accredited online school district, SHCOE was founded in order to re-engage adults and older youths back into the education system, as a pathway to further workforce training credentials and expanded career opportunities. For more information, visit shcoe.org.
To Enroll: Call 866.999.7853 or fill out the enrollment form.
To Learn More: Visit our website for a description of the program.