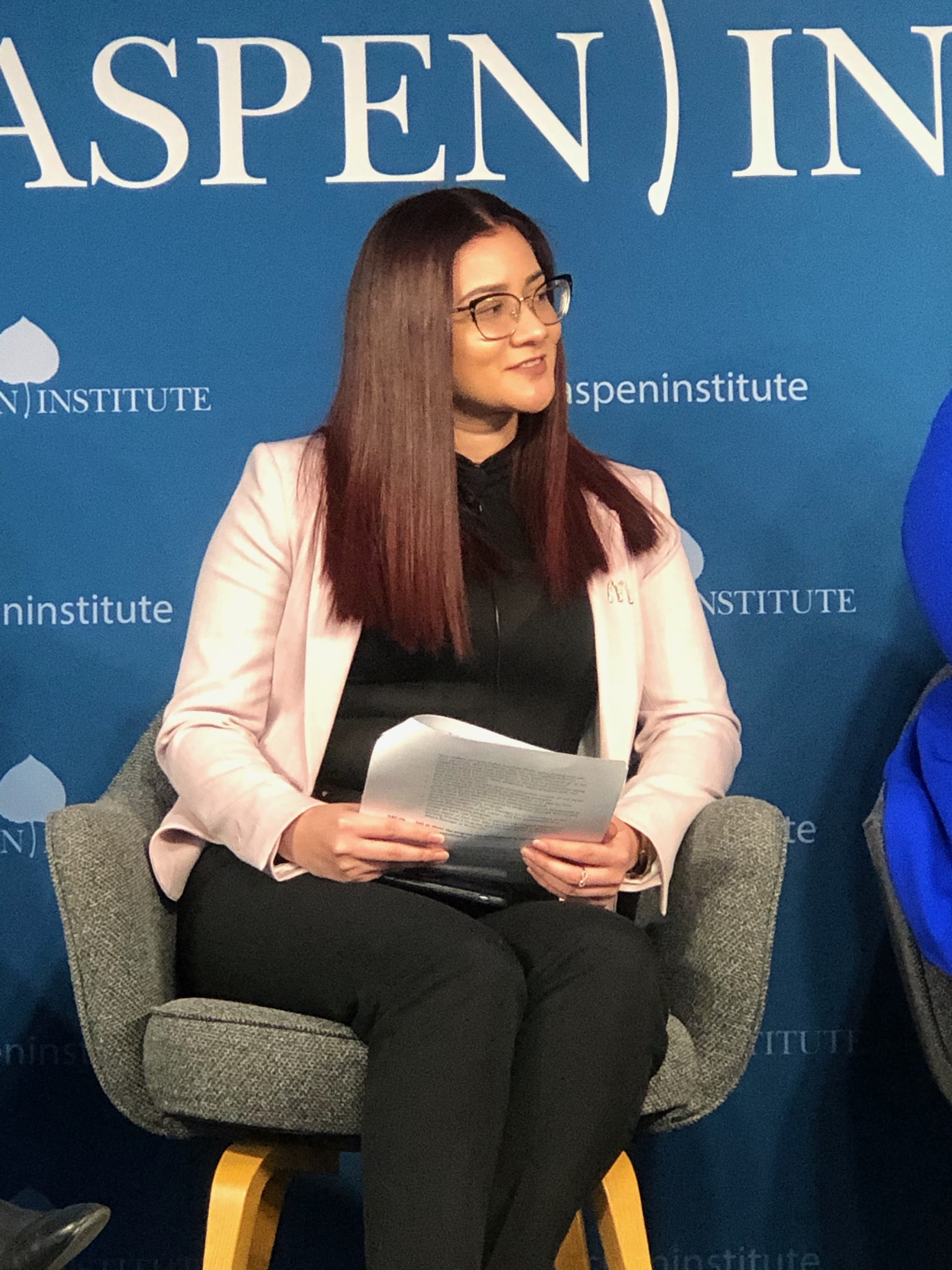 Yenis Blanco Sits on Upskilling Program Graduate Success Story Panel
Smart Horizons Career Online Education (SHCOE) graduate Yenis Blanco was recently selected to sit on a panel at the Aspen Institute's 5th anniversary Upskill America event. Blanco, now a McDonald's Training Manager, earned her SHCOE high school diploma through McDonald's Archways to Opportunity employee educational benefit program.
The event, held January 21 in Washington, DC, was attended by key entities in the upskilling initiative from around the country.
"To celebrate this anniversary," states the Aspen Institute's website, "we brought together leaders in business, researchers, policymakers, and upskilling program graduates to share what we've learned over the past five years, highlight innovative approaches to upskilling, discuss solutions to common challenges, and explore the future of the upskilling movement."
Blanco, who went on to enroll in Southern New Hampshire University to pursue a business degree, was brought in with other upskilling program graduates to "share their personal experiences, how their program helped them, and what advice they would have for other participants and employers who are considering such programs." (See the event's agenda for details.)
Blanco started at McDonald's at age 17, working her way up from kitchen to cashier. She barely spoke English at the time, but availed herself of McDonald's English language learning program. Her next move was to enroll in the high school program, which she completed in 2017. The following year she was promoted to Training Manager, and now, 8 years after starting at McDonald's in the kitchen, she oversees training programs at 15 restaurants.
"We were thrilled to attend this event, and that one of our graduates was selected to help illustrate the impact of upskilling initiatives," said Dr. Howard Liebman, SHCOE District Superintendent. "Her career and educational trajectory show the power that upskilling programs and partnerships can have in helping students progress into higher-paying jobs with opportunities for future advancement."