This Thanksgiving season, we'd like to express our gratitude for…
OUR STUDENTS
SHCOE students have made a choice to go back to school—many of them against the odds. They balance jobs, families, an education, and more. They have overcome obstacles to take the first step to building better lives and careers for themselves and their loved ones by earning a high school diploma.
ORGANIZATIONS WHO VALUE THEIR EMPLOYEES
We are proud to work with forward-thinking companies who realize the importance of offering educational pathways to employees. We are super excited to have added Hilton to our roster of partners just this month. From McDonald's to Walmart to Goodwill, these companies are making a powerful investment in their workforce and their people.


OUR ACADEMIC COACHES
Our coaches are on the front lines every day—inspiring, motivating, supporting our students to stay the course through graduation. From practical guidance to career counseling to post-secondary planning to simply being a caring ear, our coaches have dedicated themselves to helping high school dropouts realize their "second chance."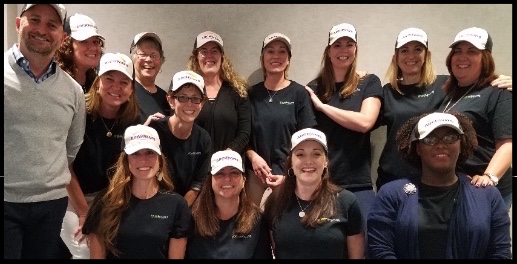 BEING PART OF AN INNOVATIVE NEW APPROACH TO EDUCATION
The old way wasn't working. At least not for the millions of American adults who lack high school diplomas. So we have dedicated ourselves to building programs that work for …. those who have experienced educational trauma .… those who had to earn a paycheck instead of finish high school …. those who couldn't pass standardized tests …. those without transportation to get to a GED course …. and those who need another opportunity to earn a high school diploma, regardless of their reasons or circumstances.
Through competency-based, workforce-focused, highly supportive, flexible online education, we offer a solution that works for non-traditional or alternative learners.
YOU
If you're reading this, then we hope you believe our mission and we want to thank you for your support—we couldn't do it without you.