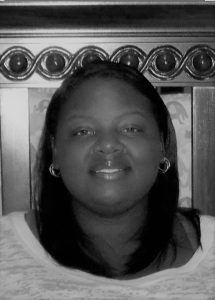 As a former Educator, Counselor, and Child and Family Services Investigator, Shakerra Johnson knows all too well the forms of educational and personal trauma that can interfere with young people completing high school. Her Academic Coach career at Smart Horizons Career Online Education (SHCOE) is now dedicated to helping such individuals overcome past struggles, earn their high school diplomas, and forge a pathway to brighter futures.
Before joining SHCOE, Shakerra spent 15 years as an educator, starting her career as a high school English teacher. She then pivoted to student services where she worked with at-risk students to ensure they graduated on time. Earning her Master of Arts in Career and Technical Education led her to additional positions in College and Career Counseling and Instructional Coaching.
Equipped with a powerful blend of teaching, counseling, coaching, and intervention experience, Shakerra is uniquely positioned to get through to former at-risk students.
"If you can change your mind set about education, you can change your whole life," Shakerra tells her students.
This philosophy is central to her approach to helping them work past the fear and shame they often feel from dropping out of high school previously.
"For many of my students, home and/or school experiences conspired to create great barriers to education. Whether it was a past teacher saying they couldn't do it, being bullied in school, or having negative experiences in the home, many met insurmountable barriers to going back to school."
As an Investigator for the Department of Child and Family Services conducting home visits with foster children, Shakerra observed firsthand how life's disruptions can interrupt learning. "I know the value of education and how it opens doors but sometimes because of life circumstances students are weary and give up."
"My experience doing home investigations and child removal was so hard but it gave me perspective."  She now reassures her students: "regardless of what you have been through or experienced, I guarantee you will not go through that here."
And Shakerra makes sure they don't.
For Shakerra, having support fuels perseverance. As an Academic Coach she's aware that not all students have support at home and she's committed to filling that void for her students. This is something Shakerra learned firsthand as a college student when her mother lost her warehouse job of 15 years.
"I helped her go back to school to become a nurse and I tutored her over the phone," says Shakerra. When the nursing course load became too intense, her Mother couldn't work. Shakerra landed multiple jobs to support them. "I worked as a substitute high school teacher, an Americorp tutor for second graders, and in an on-campus maintenance job."
Years later, Shakerra is still filling that role for struggling students and mothers.
Recently, one of her students, a single Mom undergoing intensive therapy after a disabling car accident, was falling a few semesters behind. Shakerra checked in weekly, encouraging her to continue and to: "celebrate the small victories, not just the big ones."
Her commitment is steadfast. "I will always motivate and encourage you. I will help you see in yourself what I see in you."