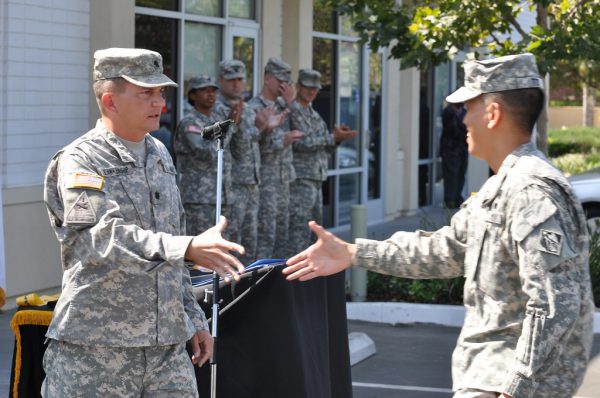 As the U.S. military faces a growing enlistment shortage and pressure to increase recruitment, a new source of educated high school graduates can help address the issue
The U.S. military is grappling with a record-low recruitment problem. According to Military.com, the Army—along with other branches of the military—is facing myriad headwinds in its efforts to enlist new soldiers.
Compounding the crisis, non-high school graduates are excluded from the Tier 1 qualified pool of candidates for enlistment. A recent temporary change to the educational credentials requirements for enlistment in the Army for the balance of FY22 waived the requirement for a high school diploma, GED, or equivalent—but that change was met with immediate concern and was reversed.
With the education requirement intact, the military must continue to come up with creative solutions to its recruiting challenges.
Career Online High School (COHS) is one such solution.
Earning COHS diploma creates pathway to the military
COHS is part of Smart Horizons Career Online Education (SHCOE), the world's first accredited online school district. The program was designed to reengage adults and older youth in the education system and prepare them for what comes next, such as advancement in the workplace, postsecondary education—and for some COHS graduates, enlistment in the U.S. military.
"COHS creates a pathway for aspiring service members to earn their high school diploma—and qualify for Tier 1 enlistment," said Dr. Howard Liebman, SHCOE Superintendent of Schools. "Our flexible, online program is a win for the military and, most importantly, a win for the COHS graduate and future recruit."
Students can take up to 18 months to complete the program, but with transfer credit from past high school courses and exams such as GED and HiSET, many graduate in a year or even much sooner.
For some of these graduates, earning a high school diploma through COHS expedited their enlistment eligibility.
"I wanted to earn my diploma earlier so I could leave for the military soon and not have to wait the three years to finish," said Ruby Perez, a COHS graduate from Doral, Florida. "I learned a lot from the program, and finished school in only a few months. Now I can join the Marines and take college courses while I serve."
For other graduates, like Sanam Gauli of Erie, Colorado, and Moet Williams from Newport News, Virginia, the Army's education requirement was their motivation for earning a high school diploma in the first place.
"I wanted to finish my high school diploma so I could join the Army; that was one of the few requirements from the recruiting officer that I didn't already meet," said Gauli.
"It's thanks to this program that I am now able to enroll in the military," shared Williams.
Still others—like Paul Mcelmore of Washington Court House, Ohio, who's currently earning his diploma as a prerequisite to joining the Marines—plan to enlist after graduation.
These success stories demonstrate how COHS serves adults and older youth in not only earning their high school diplomas, but also helping them plot a course toward—and achieve their career goals of—joining the military.
To date, more than 13,500 students have graduated from COHS. While each individual has a unique reason as to why they want to earn their high school diploma, all students have one thing in common: Doors that were once closed to them are now open.
And for some, their door now leads to the U.S. military.
---
About Career Online High School
Part of the world's first accredited online school district, COHS was designed to reengage adults and older youth in the education system and prepare them for the workplace, military, or postsecondary education. The program includes a vocational certificate in career pathways such as security professional, commercial driving, manufacturing, general career preparation, home care professional, office management, food services, and more. For more information, visit www.shcoe.org.