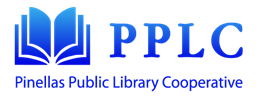 High school completion leads to increased earnings and contribution to local economy, plus higher postsecondary enrollment rates
Through a partnership with Career Online High School (COHS), Pinellas Public Library Cooperative (PPLC) now supports residents in earning a high school diploma at no cost to the student. A leader in adult high school education, COHS has been delivered in Florida libraries since 2015. The program is available to residents ages 19+ through scholarships in 200+ library locations throughout the state. To date, more than 1,000 Florida adults have graduated.

"We are especially proud to partner with PPLC," said COHS District Superintendent Dr. Howard Liebman. "Due to high demand and the lack of funding in the 2022 State budget, PPLC stepped up with American Rescue Plan Act (ARPA) funding to keep the program operating in the state of Florida. Thanks to their foresight and leadership, scholarships will be available across the state in 40 public library systems."

"PPLC's major driver to seek funding for and provide this service has to do with the higher-than-normal high school dropout rate during the COVID pandemic," said Cheryl Morales, PPLC Executive Director. "Many high school students had difficulties adjusting to an online-only environment, and dropout rates soared. We are hoping that Florida residents can get back on track with their educational and career plans."
According to the 2020 US Census Bureau report, there are 2.5 million Florida adults over the age of 25 who lack a high school diploma, making it difficult to advance their education or career. The impact of increasing the Florida graduation rate in terms of earnings, contribution, and postsecondary enrollment is illustrated in this infographic.
In addition to the high school diploma, students earn a workforce certificate in one of 10 career paths. COHS provides a flexible online classroom, extensive support services, and personal academic coaches to help them succeed. Upon graduation, 76% of students intend to matriculate into postsecondary education in community colleges, state universities, and vocational programs.
"Libraries offer a safe, supportive environment to foster learning and community. Our online education program for adults is a natural extension of library services that empower adults to learn and grow," said Dr. Liebman. "COHS students can receive support from library staff as well as from our academic coaches. Together, they help students achieve their goals."

To learn more about the program, including how to enroll and available scholarship opportunities, visit fl.careeronlinehs.org.


About Career Online High School
COHS is part of Smart Horizons Career Online Education, the world's first accredited online school district. COHS was designed to reengage adults and older youth in the education system and prepare them for the workplace or postsecondary education. The program includes a vocational certificate in career pathways such as home care professional, childcare, office management, security professional, commercial driving, retail customer service, food services, hospitality, manufacturing, and general career preparation. 13,500+ students have graduated from the district and COHS is available in 2,000+ library locations throughout the U.S. For more information, visit www.shcoe.org.
About Pinellas Public Library Cooperative
PPLC was the first public library cooperative formed in the State of Florida. PPLC connects communities.
This project did not receive any state, local or nongovernmental funding. This project was funded under the provisions of the DLIS Florida American Rescue Plan Act (ARPA) from the Institute of Museum and Library Services. Florida's DLIS Florida ARPA program is administered by the Department of State's Division of Library and Information Services.