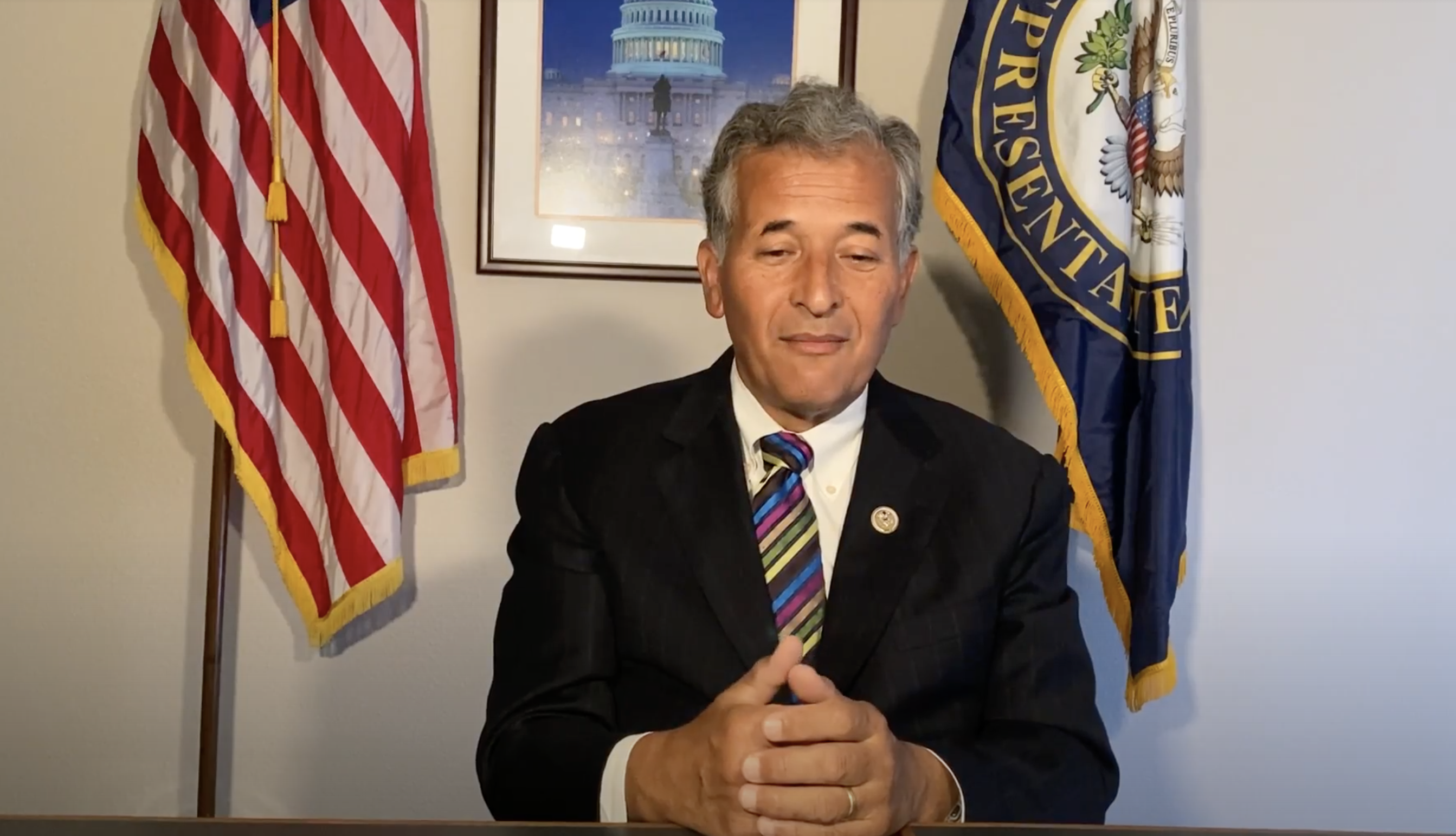 For one first-generation graduate, earning a high school diploma is part of her American dream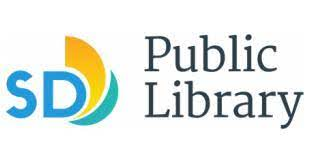 U.S. Congressman Juan Vargas, the City of San Diego, and the San Diego Public Library honored 20 adults, who, years after leaving high school, earned their high school diplomas through the Career Online High School (COHS) program offered by their library.
Congressman Vargas, who has represented California's 51st congressional district (which includes Imperial County and the southernmost portions of San Diego County) since 2013, delivered the commencement speech.
"The road to education isn't an easy one for all. And neither does it always look one way. But all the struggles and triumphs are worth it," Congressman Vargas said. "I know you have made your family and your friends proud."
"Thank you for carrying the torch of responsibility and inspiring the youth behind you to become better citizens in our community," he said.
Graduating with a diploma, a certificate, and a path forward
Through a partnership with COHS, the San Diego Public Library offers a nationally accredited high school program, which includes a 24/7 online classroom, personal academic coaches, and real-world career training. The library grants scholarships to COHS as part of its high school education programming.
In addition to the diploma, COHS students graduate with an entry-level workforce certificate in their chosen career path, plus a resume, cover letter, and other tools to start or advance their careers. More than 110 students have graduated from the San Diego Public Library's COHS program.
Amina Mudey, a new COHS graduate at age 43, shared her journey to earning a high school diploma during the ceremony.
"I grew up in Somalia during the civil war. I never got the chance to attend school or get a formal education, which is something I always wanted," said Mudey. "When I arrived in the U.S., it was difficult going to ESL classes and trying to use the English I was learning. However, I never gave up on my commitment to get the education I dreamed of."
"Today, I have completed a part of my journey—and my American dream—by earning a high school diploma from Career Online High School. Next, I plan to complete my college degree in the field of international relations," she said. "I have always had a passion for working with disadvantaged people, especially refugees, because I am one of them. My education has given me the tools I need to excel in my chosen field."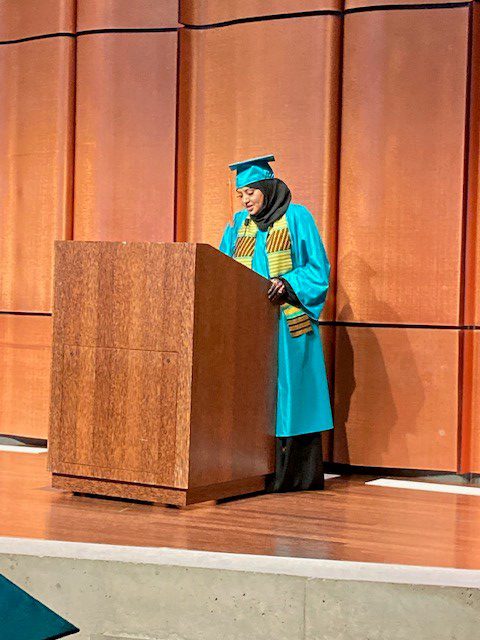 Education paves the way for community and opportunity
"Education helps develop informed and responsible citizens," said Congressman Vargas during his remarks to the graduates. "Through education, you learn the value of teamwork and individual accomplishments. You also sharpen your leadership skills, become a role model to your peers, and can encourage the next step of higher education."
In fact, 91% of students who graduate from COHS through their libraries pursue or plan to pursue postsecondary education.* In San Diego County, COHS students have matriculated into schools including San Diego City College, San Diego Mesa College, San Diego Miramar College, San Diego State University, Southwestern College, and Cuyamaca College.
"COHS is a gamechanger for these students and our community," said Misty Jones, San Diego Public Library Director. Their commitment to their education will not only improve their life but also the life of their family and the generations that follow."
Part of Smart Horizons Career Online Education, the world's first private accredited online school district, COHS has partnered with more than 1,800 library locations across the country.
To learn more about the program, including how to enroll and available scholarship opportunities, visit the San Diego Public Library website.
*Source: 2019–2020 Career Online High School Library Alumni Survey