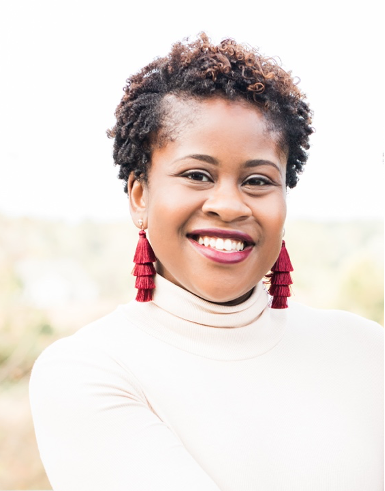 Meet the Academic Support Instructor who helps students overcome math fears and frustrations
"I hate math."
Those are often the first words Kamika Raby, Academic Support Instructor at Career Online High School (COHS), hears when she's introduced to a student in need of her academic help.
Raby, a certified postsecondary instructor and former public school teacher, has been with COHS since 2015. In her role as a Math Academic Support Instructor, she provides specialized instruction and strategies to students who are having difficulty with their math coursework and need extra help passing their tests.
"Whether it's General Math, Algebra, or Consumer Math, I help students by breaking math down and making it simpler," said Raby. "I wasn't a math whiz when I was younger; I credit my teachers who helped make math simple for me to understand. I apply those same concepts with my students today."
Academic support model a key differentiator for COHS students
Instead of placing the burden of seeking help on the student, initial contact can be Academic Coach-led, instructor-led, or student-led—though the latter is the least common due to COHS's proactive academic support model.
"Many of our students have a 'fight-or-flight' reaction toward education," said Dr. Howard Liebman, Superintendent of COHS's school district. "At the first signs of trouble their instinct may be to give up and avoid reliving past experiences of failure. So, we monitor their progress closely so that at early signs of challenges, we can reach out and see what's going on—ultimately breaking that cycle of failure through our culture of success."
Most often, extra support is initiated by a coach. If a coach sees a student struggling to pass a test or sees that a student has not passed a test after multiple attempts, the coach will contact an Academic Support Instructor in that subject area—language arts, social studies, science, or math. In turn, the instructor will review the student's work and determine the best way to help. For Raby, visual support and one-on-one tutoring calls have proven to be most effective.  
Meanwhile, Academic Support Instructors also monitor students' progress so they can be proactive in their outreach. In addition, students can initiate contact themselves. "There are no gaps in students getting the help they need," Raby said.
Like Raby, all COHS Academic Support Instructors are highly experienced and certified, with requisite education credentials. "Rather than rely on less-experienced or uncertified tutors, we make high-level and high-quality support the crux of our program," said Teresa Salafrio, COHS Director of Academics. "Our students are served by qualified, credentialed professionals equipped to provide expert support and instruction."
Turning fears into cheers
Raby says it takes more than subject matter expertise to turn her students' fears into cheers. "It's about building rapport with students to overcome their educational trauma. It's also about working closely together with the Academic Coaches."
Raby also attributes being real about the challenges of math, while emphasizing that she'll be there for them, no matter what.
"I tell my students, the first thing we have to address is the negative attitude toward math. Then, we can tackle the concepts together," Raby said.
And, by all accounts, Raby's positive and simple approach to teaching math works.
"Mrs. Kamika Raby tutored me when it got difficult [and] gave me the tools to complete the lessons that had given me the feeling of failure," said one COHS graduate. "Years turned into fears, tears, and now, cheers—I finally did this after almost 40 years!"